If you're a business owner looking to adopt a more modern, digital approach to your business for the benefit of your bottom line, get in touch with the friendly team at masterpiece media.
What is Social Media Advertising
Social media is now one of the most, if not the most, effective form of advertising for businesses both large and small. More than five million businesses utilize it as a form of advertising, and 95.8 percent of marketers say Facebook delivers the best ROI out of all social networks. What's more, close to 1.4 billion people have a Facebook account, with more than 900 million visits daily. So, what are you waiting for?
If you're a business owner looking to adopt a more modern, digital approach to your business for the benefit of your bottom line, get in touch with the friendly team at Masterpiece Media. Not only can we help you to understand the benefits of social media advertising for your business, but we can also implement a series of features and advertisements that can turn 'likes' into paying customers.
Target Your Selected Audience
One of the best things about social media advertising, and something that we can do for you, is create social display ads that effectively target your selected audience. If you want to focus on locals with specific demographics, interests, and behaviours, then we can do just that. We aim to help local businesses reach their goals and being able to actively target those who are more likely to purchase your products or services is just the beginning.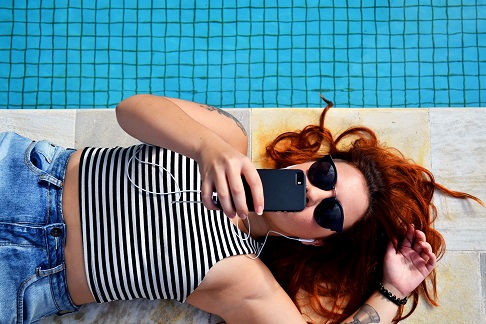 Unlike newspaper advertising that can be a little bit "hit and miss," social media advertising is entirely strategic and traceable. Once we have set up display ads for local attraction, we can then track the results to see if this form of advertising is working for you. We can find out how many views your ad has, where those people come from, which demographics were more attracted to that ad, and how many people showed enough interest that they clicked to find out more.
If you were to place an ad in a newspaper opposed to utilizing the services of a local marketing expert, you would not get these same results.
Build your Online Presence
If you're a small business that has always relied on your locals to come in, buy your products and try your services, then you'll be shocked to find that's not the most effective business plan anymore. Instead of relying on walk-ins, you need to set your sights on the digital world. While you're still able to engage your local community, you can do so online. Most of your customers are sure to be active internet users and will be more likely to remember your business if you are too.
Therefore, there's every reason to get in touch and talk to our friendly team about building your online presence. We can help establish your business Facebook page, set up striking, innovative and engaging ads that drive results, and establish yourself more firmly in your local community. While a shop façade may be important for more traditional stores, it's your growth in the digital world that will see your business flourish for generations to come.
Social media advertising can seem like a daunting concept. After all, it's a relatively new phenomenon. However, by utilizing a local marketing expert to help further your reach online, you're able to benefit from an entirely new group of customers that can drive your business down the road to success.