We have all of your video needs covered.
Video is more important for the online presence of your business than ever before. Whether you're looking to capture local business or those from further afield, you will find that attractive, striking and to-the-point videography can be all it takes to clinch the deal. If you're ready to liven your business and take it on a journey through a digital paradise, then get in touch with Masterpiece Media. We have all of your video needs covered.
There is nothing more compelling than video, so get in touch, and we'll get the ball rolling.
• Facebook Ads
• Website Marketing
• YouTube
• Click Funnel Ads
• Company Testimonials
• Corporate Occasions
• Adventure Travel
• US & Overseas Christian Missions
Facebook has now included an algorithm that highlights businesses who use video in their marketing campaign. If you were to compare two Facebook campaigns – one with video and one without – you would find that the one with video components had the higher rate of success. Both paid and organic growth would be substantially higher, and your click rate, too, would show increased benefits.
Choosing to include videos in your Facebook ads to sell your products and services could be the difference between reaching your target audience and missing the mark entirely. Why take the risk? Get in touch and get that local presence on Facebook you desire.
YouTube
If you're a small business that has always relied on your locals to come in, buy your products and try your services, then you'll be shocked to find that's not the most effective business plan anymore. Instead of relying on walk-ins, you need to set your sights on the digital world. While you're still able to engage your local community, you can do so online. Most of your customers are sure to be active internet users and will be more likely to remember your business if you are too.
Click Funnel Ads
Therefore, there's every reason to get in touch and talk to our friendly team about building your online presence. We can help establish your business Facebook page, set up striking, innovative and engaging ads that drive results, and establish yourself more firmly in your local community. While a shop façade may be important for more traditional stores, it's your growth in the digital world that will see your business flourish for generations to come.
The attention span of the general public is slowly getting shorter, and you now have less time than ever before to capture your audience before they leave your website. Rather than have paragraph after paragraph explaining the benefits of your products and services, why not show them in video form?
A 30-60 second video can be all it takes to capture your local audience's attention, hold it in place, then convert it into a sale. Content written in the most attractive style possible still does not have the lure that video has. Let the video tell the story. Get in touch, and we'll walk you through the process.
Company Testimonials
Company testimonials can be a deal maker or breaker. If they don't stand out from the crowd, they aren't appealing or attractive, how can you ever hope to get more customers than you have now? Masterpiece Media is well-versed in creating engaging company testimonials that deliver on the promise to generate curiosity about your product. All it takes is one person to swear by your product before you get a following. Video can help you achieve just that.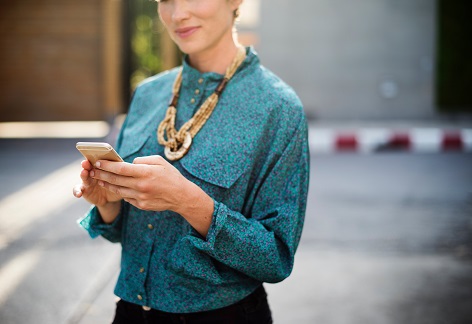 Corporate Occasions
Have you got a special corporate event coming up? Are you meeting VIPs that could spell significant success for your corporation? Video the occasion. Masterpiece Media boasts extensive experience in creating corporate videos that you can use for training, presentations, and special events. Don't let that boring pie chart and text-laden slideshow steal the show. Display your success with videography that stands in a league of its own.
Adventure Travel
One picture is worth a thousand words, so a video is worth at least a thousand more, right? Rather than explain how exciting and exhilarating that rock climbing adventure was, why not video it? Whether you're trying to sell sports adventure gear or an experience of a lifetime, a video can be far more compelling than your words alone. What's more, you can then use that exciting video in all manner of campaigns, presentations, and ads.
US & Overseas Christian Missions
Rather than explain to followers, sponsors, and investors what happened during your valuable Christian mission, you can show them in a seamless video. Or, if you're trying to get help, sponsors, supporters or investors on board, a video is going to tell the story far more effectively than your words alone. Whether you've been on your mission trip or you're trying to begin one, let Masterpiece Media create a captivating video to garner interest.