We have all of your photography needs covered.
Getting the ultimate edge for your local business can often be about more than just your website design. In fact, it's usually more significant than your logo design, or even your web content. To get that exact professional image for your business, you often need excellent photography as well.

Rather than purchase stock images – many of which you'll find plastered all over your competition's websites already, why not get unique, custom images taken only for you? Masterpiece Media is proud to offer professional photography that can help your local business stand out in your community like no other.
We provide photography for:
Weddings

Facebook Marketing

Websites




Click Funnel Ads




Company Testimonials




Google Listings




Corporate Headshots




Adventure Photography




US & Overseas Christian Missions
Whether you're looking for a local professional photographer for your special day, or you're a business involved in weddings looking for stage shots, Masterpiece Media is the team to call. While we can take care of all of your website requirements, we can also provide a wedding photography service that's second-to-none. Memories may fade, but pictures can last a lifetime. Therefore, there's every reason to get in touch with a local photographer who can help to capture that special day.
Facebook Marketing
While stock image websites are packed full of images you can use for Facebook Marketing, none are truly unique to you. Therefore, there's every reason to let Masterpiece Media take photos for your Facebook Marketing campaign that are local to your area and unique to your business. Your potential local leads are going to relate better to images they can recognize landmarks or people in opposed to generic photos you can find online.
Websites
Imagery makes up a significant part of your site design, so why settle for less than the best? If you are looking for local leads, choose a local photographer who can create a connection between your website and your customers. If new customers can see that your website imagery reflects your area, they are going to feel a much stronger connection which can also equate to loyalty.
Need striking photography to help your click funnel ads convert to sales? Talk to Masterpiece Media. With professional photography which is unique to your business, you can create a seamless click funnel campaign that equates to more conversions. What's more, unique photography your customers will not have seen before can also mean more time spent on your website before clicking through to your shopping cart.
Company Testimonials
Often, getting new customers in your local area can all come down to what other people say about your business. If you want your testimonials to look as attractive and as inviting as possible, give us a call. We pride ourselves on offering a professional photography service to expand your local reach.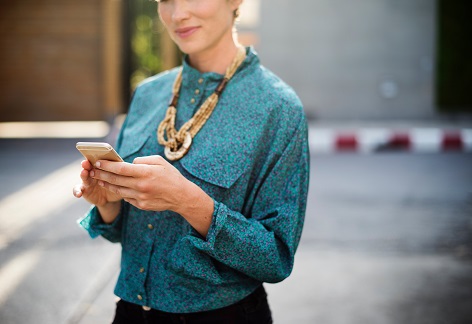 Google Listings
Appearing highly in Google results is something every business aspires to do, but what if your listing isn't eye-catching or appealing? Masterpiece Media is well-skilled in how to make your Google listing as attractive as possible, so get in touch if you'd like to find out more about the process.
Corporate Headshots
Nothing says "local and personal" more effectively than a staff page on your website featuring professional staff photos. Gather your team, give Masterpiece Media a call and arrange for your custom photo shoot. We pride ourselves on creating professional headshots to put your business in a new, warm light. Let your customers get to know you as locals, rather than a cold and disconnected corporate company.
Adventure Photography
Rather than opt for simple stock imagery that may not represent your business correctly, why not choose adventure photography from Masterpiece Media? Whether you're rafting, abseiling, rock climbing or boating, our team can capture those exciting and thrilling adventure shots that create an exciting branding campaign.
US & Overseas Christian Missions
One of the most crucial parts of Christian missions, aside from the mission itself, is trying to describe what went on during the rewarding journey. Let Masterpiece Media tell your story. We can capture mission photos that speak a thousand words. You can then use these photos for marketing, websites, and other campaigns.